Bossard China signed a research cooperation agreement with Shanghai University of Engineering Science
三月 21, 2018
Mar.16,2018 Bossard China signed a research cooperation agreement with Shanghai University of Engineering Science. Bossard China will provide "Scholarship" & internships, jobs for the students and also will support students accomplish their graduation project and other work.
Prexy Cai introduced the foundation of cooperation to the teacher and student delegates, she said the professional skill of Bossard on the engineering application is a very important support for mechanical engineering department.
Secretary Mao's speech affirmed the strategic significance of the cooperation. Shanghai University of Engineering Science and Bossard signed a strategic framework agreement which covers education base "industry-university-institute" cooperation, off-campus practice base and scholarship. This will make a solid foundation for product and technology development, student education and training as well as enterprise employment.
Bossard China looks forward to working with students and professors of Shanghai University of Engineering Science.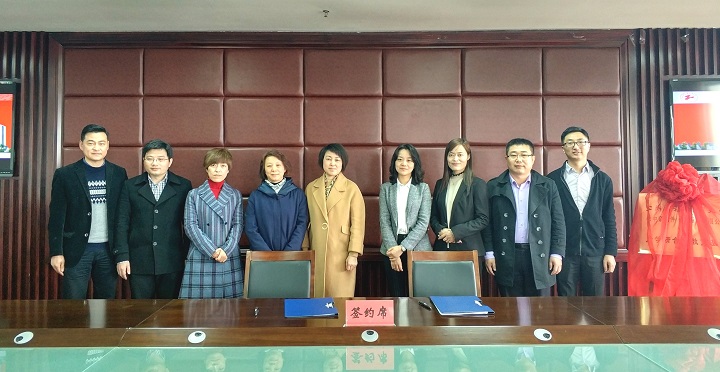 From left to right: Mr Wang, Vice secretary; Mr He , Ms Pan & Ms Cai, Vice Prexy; Ms Mao, Secretary of the party committee; Janet Zhang, Bossard China East Country Manager; Anna Fan, HR & Admin; Don Tang, Engineering Manager; Tony Li,Marketing Manager.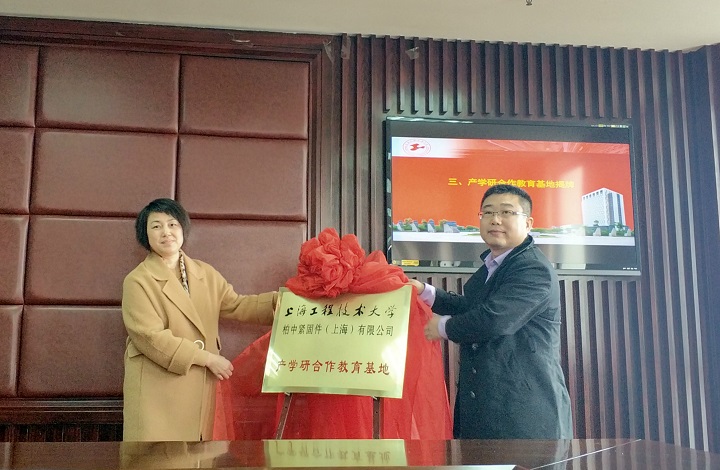 Ms. Mao, Secretary of the party committee and Mr Don Tang, Engineering Manager Bossard China