Hardness comparison table
The comparison table below is valid only for carbon steels, low alloy steels and cast steels in the hot formed and heat treated condition acc. to ISO 18365.
For high alloyed and / or cold treated steels (eg. 6.8, A2, A4) there are considerable differences to be expected.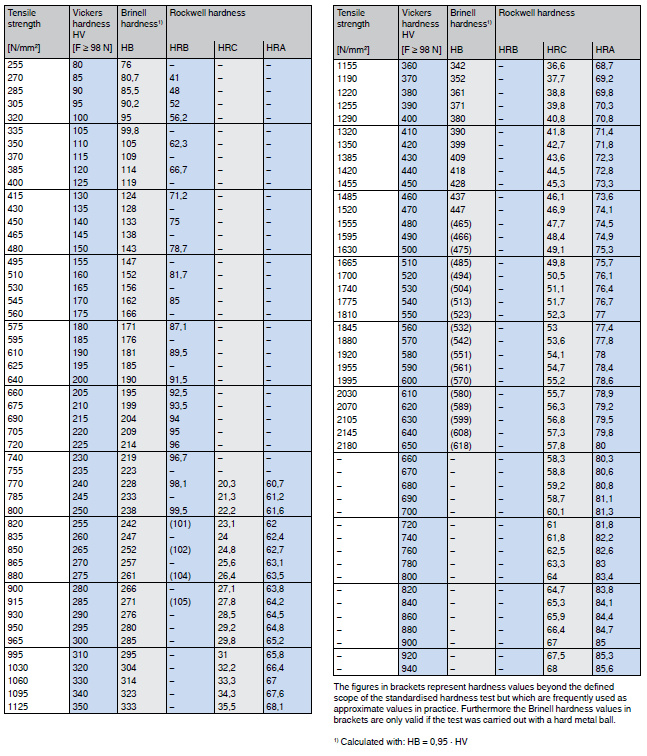 Hardness conversion calculator